The Photographer
R I N G B L O M – M E D I A – P H O T O G R A P H Y – S W E D E N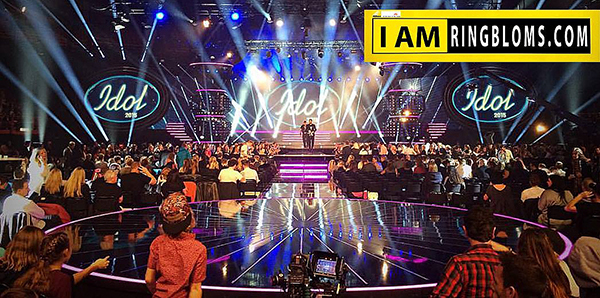 I am a Swedish professional photographer who captures and delivers high quality images for the public, businesses, and also for Swedish and International Media.
With several years of experience as a professional photographer, my specialties and common work include capturing different TV shows for Swedish entertainment businesses, where Swedish and international music artists and celebrities perform. These photo assignments are mostly for Swedish Channel 4 (TV4) and Sveriges Television with popular TV-shows like: Swedish Idol, Let's Dance, Melodifestivalen and Eurovision song contests and other well-known Swedish TV productions.
I work with Swedish and International photo agencies to provide photo sessions to their customers - both in Sweden and abroad.
My photo sessions are done using advanced studio techniques and highly-detailed post editing. I have also done family photography sessions, and captured beautiful weddings.
I am also a frequent photographer and writer who captures photos of classic cars, hot rods and customs to go with my articles for Swedish motoring magazines. These articles are published professionally throughout Scandinavia and the US.
Whether you're looking for stunning photos, or professional high quality images, you have found who you're looking for in Ringblom Media Photography. Please feel free to enquire with me about your photo job, I can help you.
Contact me by using the online contact form today. My professional Images will be your memory for life.
Ringblom Photography on Facebook


See my resume for my photography work by clicking my logo below.


Photographer
Uffe Ringblom - Stockholm, Sweden
R I N G B L O M – M E D I A – P H O T O G R A P H Y – S W E D E N
---